Francesco Faccin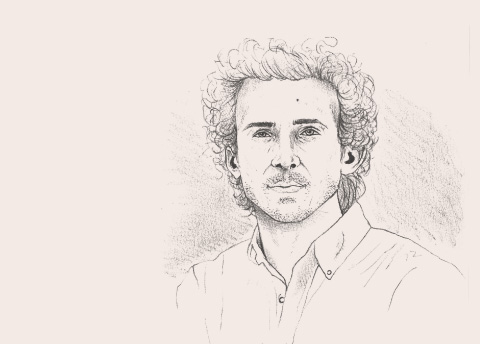 Francesco Faccin was born in Milan in 1977. In 2003, after his graduation at "Istituto Europeo di Design", he started working in the design studio of Enzo Mari. In the meanwhile, he worked as an independent designer with Italian and foreign firms. From 2004 onward, he developed small series of self-producible projects in collaboration with highly skilled artisans.
At the same time he improved his knowledge in woodworking through collaborations with model and lute maker Francesco Rivolta. In 2009 he joined Michele De Lucchi and for five years worked together with him on several projects. In 2010 his participation in Salone Satellite was rewarded with the Design Report Award.
That same year, Faccin started to teach industrial design at NABA University in Milan and continues teaching at various universities throughout Europe until today. In 2012 the NGO Liveinslums asked him to design the furniture of the Why Not Academy in a slum of Nairobi, and to design at the same the interiors of the "28 posti" restaurant in Milan.
The following year, Faccin was invited as an affiliated fellow to spend five months inside the prestigious American Academy in Rome. In 2013 he presented the exhibition "Made in Slums" at the Triennale in Milan – a selection of objects which he had collected in the Nairobi slums.
For the Expo 2015, Marva Griffin commissioned him to develop a project on "Feeding the Planet", which resulted in Faccin's "Honey Factory" – small architectures for urban beekeeping which still operate in the garden of the Triennale in Milan and in the Children's Grand Park in Seoul, Korea.
Since 2014 he is art director of the historical Battaglia Foundry in Milan, where he involves Italian and foreign designers to work with bronze according to the ancient technique of the lost wax process. In 2016 he presented his own bronze furniture in the exhibition "Bronzification" at the Nilufar gallery during the Salone del Mobile in Milan.
Francesco Faccin continues working with Italian and foreign companies while his oeuvre is displayed in numerous exhibitions and published by the most important national and international magazines.
Something doesn't work. Report to administrator please with URL and, possibly, a screenshot.