Maria Giuseppina Grasso Cannizzo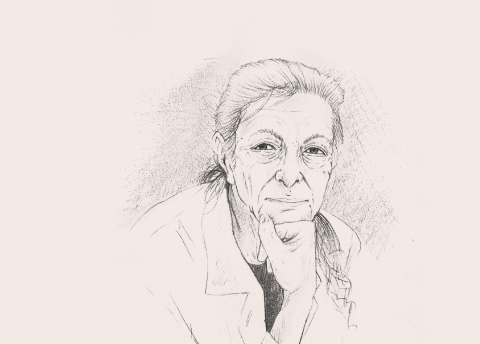 Born in Sicily, she took her degree in Architecture in 1974 at the University of Rome "La Sapienza".
From 1974 to 1980 she taught in the Restoration of Monuments course in the Architecture Department at the University of Rome with Prof. Franco Minissi.
In 1980 she moved to Turin, where she worked, for FIAT Engineering, on their project for the reconstruction of historic town centers in Basilicata.
She has lived in Sicily since 1986.
In 2003 she was nominated for the Mies van der Rohe award and the gold medal for Italian Architecture. In 2004 she participated in the exhibition Mpstra Metamorph, IX International Biennial Architecture Exhibition in Venice, and was awarded the fourth Honorable Mention at the Machu Pichu Architecture Competition Lodge in Cusco.
Since 2005 she has been a Chartered Member of the Royal Institute of British Architects (RIBA), In 2005 she won one of the two RIBA Awards/EU in the commercial section thus winning a place on the long list for the 2005 Stirling Prize and for the 2005 Stephen Lawrence Prize.
In 2006 she was a finalist for the Italian Gold Medal for Achitecture and she was nominated to the European Conference of Leading Architects obtaining an honorable mention for the Plaster European Architectural Award In 2009 she won the G.B. Vaccarini career prize awarded to a Sicilian architect. In 2008 she was one of five architects sent to the competition to curate and design the Italian Pavilion for the XI Biennial Architecture Exhibition in Venice. For the 2009-2010 academic year she was appointed to teach Interior Architecture and Decoration at the School of Architecture in Palermo and the course in Architectural and Urban Design in the School of Architecture in Siracusa. In 2010 the Royal Institute of Technology in Stockholm invited her to teach in the Forcone neighborhood project of the VITTORIA/STOCKHOLM Workshop. In 2011 she was invited by the Fondazione MAXXI to participate in the exhibition Re-cycle curated by Pippo Ciorra. In 2011 she was awarded an Honorary Degree by the Macerata Academy of Fine Arts and awarded the Svoboda Prize for artistic and creative talent.
In 2012 she won for the second time one of the Riba awards for the design of a house in Noto, whose design was short-listed for the 2012 Stirling Prize. In the same year she won the Career Achievement Gold Medal awarded by the Jury of the 2012 Milan Triennial Exhibition and she was a finalist with two projects in the New Construction and Infrastructure sections. In 2013 she was nominated for the Mies van der Rohe award
Something doesn't work. Report to administrator please with URL and, possibly, a screenshot.