Max Lamb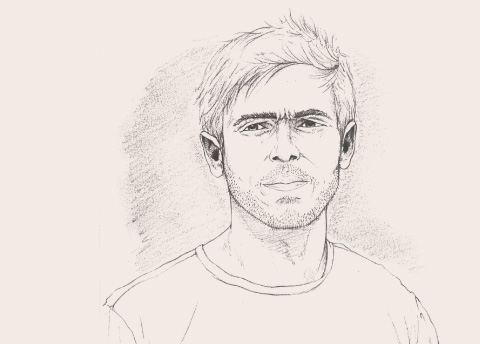 Born in 1980 in Cornwall, Max Lamb is a furniture designer whose design sensibility is informed by his extensive knowledge of manufacturing techniques, respect for materials, and skill as a maker. Max has been tinkering with objects and exploring the natural landscape since he was a small boy; a curiosity that led to an MA in Design Products at the Royal College of Art and subsequently the foundation of his workshop-based design practice.
Max's work plays with both the tradition of the working landscape and the mechanisms of city life. His ability to adapt and respond to different environments produces designs that are uniquely of their time and place. Max is not committed to a single material or process, nor is he attracted to design as a means to solve problems. Rather he exploits the qualities inherent in the materials he uses to draw out their natural tendencies and beauty. His methods are high- and low-tech. He is both designer and manufacturer, collaborating with different industries as the scale or complexity of the project necessitates.
His processes can be distilled into either addition or reduction. Form, scale, texture - sometimes even function - are all dictated by the material and process. There is a visual simplicity in his elemental compositions which are stripped of any superfluous detail. Yet there is an integrity to his work, which comes from the consistent principles that he applies - honesty to material, a celebration of the process and of human capability, and its limitations - blending experimentation and rationale to create furniture and products that are honest, intelligible and timeless.
Max produces work for private and public commissions as well as objects for mass-production, and is represented by galleries in London and New York. Max has taught at ECAL in Lausanne and the Royal College of Art in London, and runs regular design workshops for companies and institutions around the world. Exhibitions include My Grandfather's Tree (London, 2015) and Exercises in Seating (Milan, 2015 and Villa Noailles, 2016). Awards include the HSBC Design Collection Commission (2010) and Design Miami/Basel Designer of the Future (2008).
Something doesn't work. Report to administrator please with URL and, possibly, a screenshot.