Sam Jacob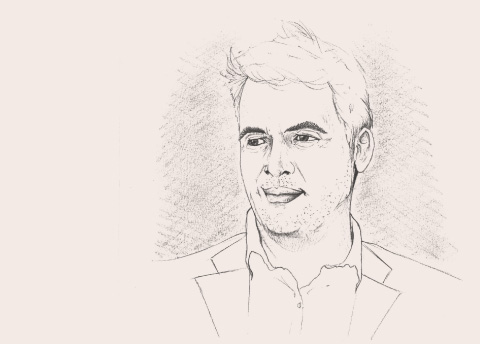 Sam Jacob is principal of Sam Jacob Studio for architecture and design. His work spans scales and disciplines ranging from master planning and urban design through architecture, design and art projects.
The studio is currently working on projects that include a masterplan for 250 homes, the reinvention of 1980's business park, a mixed use development in London's Shoreditch and a public art commission for Milton Keynes.
Previously, Sam was a founding director of FAT Architecture where he was involved in many internationally acclaimed projects including the BBC Drama Production Village in Cardiff, the Heerlijkheid Hoogvliet park and cultural centre in Rotterdam and the curation of the British Pavilion at the 2014 Venice Biennale.
He has exhibited at leading galleries and museums including the Victoria & Albert Museum in London, the MAK in Vienna and the Biennale.
Sam is also contributing editor for Icon magazine and columnist for both Art Review and Dezeen and a regular participant in talks and events for institutions such as MoMA, the Southbank Centre and the Soane Museum.
Jacob is Professor of Architecture at the University of Illinois at Chicago, visiting Professor at Yale School of Architecture and Director of Night School at the Architectural Association.
Something doesn't work. Report to administrator please with URL and, possibly, a screenshot.