Adam Broomberg with Hoda Afshar
Teach yourself exile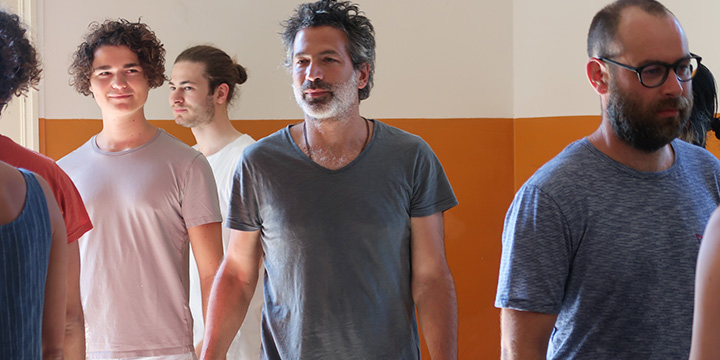 OUR TASK:
This is a five day practical workshop in photographic image making, editing, design, layout and book production in Siracuse, Sicily. By generating our own images and texts by exploring the particular context we are in, we will then collectively edit, design and print the book.

HOSTS AND GUESTS :
Include Adam Broomberg, Hoda Afshar, Shahidul Alam, Behrouz Boochani, Michael Mack.

OUR THEME:
The workshop takes place in Siracuse, Sicily, where saving lives has just been criminalised by the government. Our book will be an urgent call to action on the frontline of this war.
Our age, with its modern warfare, climate emergency, imperialism and the quasi-totalitarian ambitions of our rulers has resulted in the inevitable age of the refugee, the displaced person, and of mass migration.
Exile is a rupture from home but it is also the embracing of elsewhere. Exile is not only simply a narrative of victimhood, forced expulsion, repatriation, refuge or charity. It's a transformative experience, even amongst the existential vulnerability. Exile is also a powerful force that unleashes a productive impulse. To wander away. Toward increased sensitivity of different cultures, places and communities.
The spirit of Exile is anti-traditional commitment, a rejection of honour, morality, country, liberty, family. It's a rejection of social conformity and our artistic strategies. One must be a nomad. Not to be at home in one's home. To recognise one's own privilege and to reject it.
By supporting one another to abandon our physical, emotional and artistic comfort zone, we will explore the spirit of exile as a point of creative departure and political action.