Matteo Ghidoni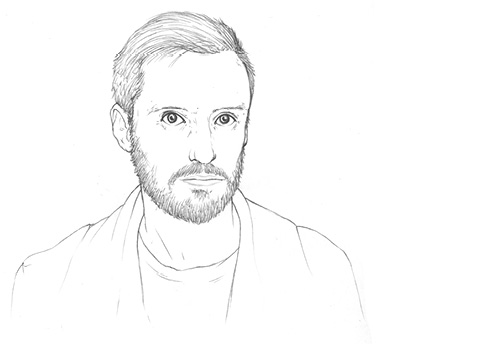 Matteo Ghidoni is an architect, editor and publisher based in Milan.
He obtained his Master Degree in architecture at IUAV Faculty of Architecture in Venice in 2002.
He was a founding partner of the research agency Multiplicity from 2002 to 2006. His work with Multiplicity was exhibited at Kunstwerke in Berlin (2003), the Venice Biennale (2003), the Musée d'Art Moderne in Paris (2003), the ZKM in Karlsruhe (2004) and the Beijing Biennial (2004).
Ghidoni founded the architectural office Salottobuono in 2005. Salottobuono has served as editor of the "Instructions and Manuals" section of ABITARE magazine (2007-2010) and as creative director of Domus magazine (2011-2012). The office has taken part in the Venice Biennale (2008, 2012, 2014), and designed the Italian Pavilion in 2010. Salottobuono published the "Manual of Decolonization" (2010) and "Fundamental Acts" (2016).
Matteo Ghidoni has been a guest professor at the Istituto Universitario d'Architettura di Venezia in the Faculty of Architecture, the Politecnico in Milan, the Royal Danish Academy of Arts in Copenhagen and the Pontificia Universidad Javeriana in Bogotà. He has given guest lectures at several schools and institutions including the Berlage Institute, Berkeley University of California and Columbia University.
In 2014 he has been invited by Rem Koolhaas – director of the 14th International Architecture Exhibition of La Biennale di Venezia - to participate with an independent research project titled "Ground Floor Crisis" in the Monditalia section at the Arsenale. In the same year he has also been selected through an international call for fellowships to take the role of Principal at OfficeUS: the national participation of US Pavilion in the 14th International Architecture Exhibition of La Biennale di Venezia.
Among the recent projects designed and built by Ghidoni there are the winning proposal for a temporary restaurant for the 25th Biennale Interieur in Kortrjik, Belgium (2016), the pavilion for the Mèxtropoli Festival in Mexico City (2017), the e-flux pavilion for the Milano ArchWeek (2018) and the new Urban Center for the city of Milan, hosted in the Triennale Palazzo dell'Arte (2019).
Since 2010, he has been co-founder and editor-in-chief of San Rocco, an independent international publication about architecture. The editors of San Rocco magazine were received the Icon Award in 2012 as the best emerging architecture practice. In 2013 the magazine also received a Grant to Organizations from the Graham Foundation for Advanced Studies in the Fine Arts.
See also sanrocco.info
At MADE LABS:
1st slot . 22—27.July